Unlimited access to coaching
LevelUp is an online platform for coaching employees and managers at all organisational levels. The platform replaces physical meetings with digital sessions and chat functionality to ensure a process that is both efficient and flexible.
The LevelUp digital coaching platform is an cost and time-saving solution that has a visible impact when you want to onboard, retain and develop your organisation's employees.
We offer unlimited access to coaching for 3, 6 or 12 months with a personal coach.
More touchpoints in every day worklife
Coaching becomes more effective as the frequency and volume of touchpoints between coach and the focus person increases. We therefore offer unlimited access to coaching for either 3, 6 or 12 months.
Control of data security
All sessions take place over secure, built-in video functionality. Sensitive data is protected and stored in accordance with GDPR - as with all other AS3 counselling services.
Match with an experienced coach
We match employees at all levels with the right coach who matches their profile and job function and who can best support them in the achievement of their goals. All coaches are certified.
The employee receives:
Unlimited coaching where sessions take place over a secure, built-in video function
Coaching tailored to the employees needs: New areas of responsibility, changes in the organisation, onboarding, manager development, retention and motivation
All in one online solution for 1-1 coaching, tasks, reflections and goals
A platform for planning and setting goals for your programme and monitoring developments - together with the organisation
Possibility for ongoing feedback from colleagues or manager using the unique 360 degree feedback module
A chat function that always gives the employee quick and easy access to their coach
A user-friendly system that has been designed, tested and optimised by AS3
Online coaching for employees
Identifiy strengths | Increase motivation and performance | Improve collaborations between team and manager | Set new goals | Track progress | Ensure alignment between own objectives and those of the organisation
Online coaching for managers
Develop personal leadership skills and take them to the next level| Increase motivation and performance | Improve staff management and collaborations across the organisation | Set new goals for the team and the manager
Online coaching for executives
Develop strategic and tactical abilities | Identify core competences | Drive motivation within the organisation through clear leadership | Strengthen power to act | Is a confidential form of coaching about the special challenges faced by the senior manager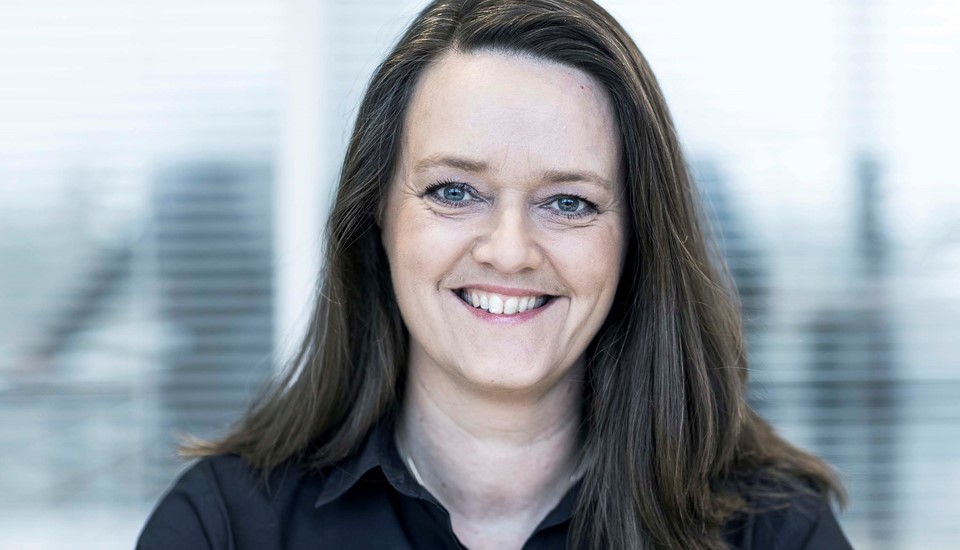 What customers say about LevelUp
 
"I was given the opportunity to try out AS3's LevelUp coaching platform on myself to assess whether this was something that would be beneficial to our managers and employees.
It has been very exciting and very useful towards the goal I had formulated in collaboration with my coach. The very specific feedback I received from my colleagues, stakeholders and manager worked really well for me in combination with the coaching sessions. Already after just a few coaching sessions I found that I now had some good tools that would allow me to continue working with and to shift some of my existing convictions.
The programme is something I would strongly recommend if you are looking to support an employee's development with external coaching, while aiming at the same time to ensure that the programme's goal can be linked to the company's own objectives or to an individual development plan."
Maria Boerresen, Nordic HR Business Partner at Alcon
"It was a rewarding and educational process that set a lot of reflection in motion. This resulted in being able to establish some useful tools towards moving forward in my career. Career-wise, I was in some doubt as to whether I was in the right place and doubted my own worth. I found it difficult to see a way forward in my job and career. I was in doubt as to whether I had to completely change my strategy and what would be the right path to follow if I decided on a complete change of career.
My coach was quickly able to see the mechanisms that were working, both within myself and in my surroundings. Following an inquisitive, tenacious and holistic approach, he asked questions that gave me cause to reflect. Based on these reflections, I was guided and supported to find tools to help me to navigate in the right direction."
Woman, 48 years old, director of a private company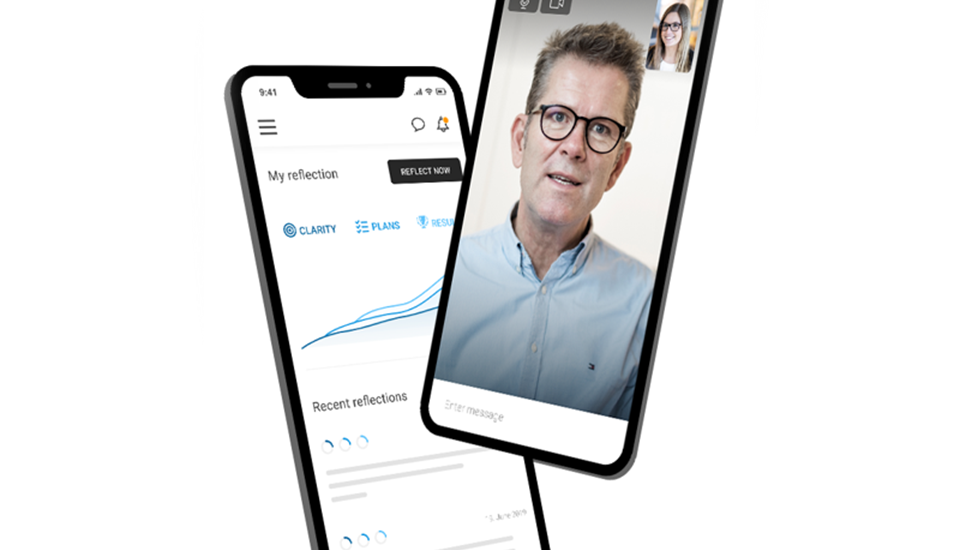 Get a demo
Would you like to hear more about online coaching and LevelUp? Fill out the form or call us on +45 82 10 00 20 for a no-obligation chat.
LevelUp is developed by AS3
AS3 has 30 years of experience in coaching and job-related transitions
Job-related changes are our core competence
All of our coaches are certified and have extensive experience in business coaching 
We have 650 of the thousand biggest companies in Denmark as customers
Do you wish to know more? (in danish)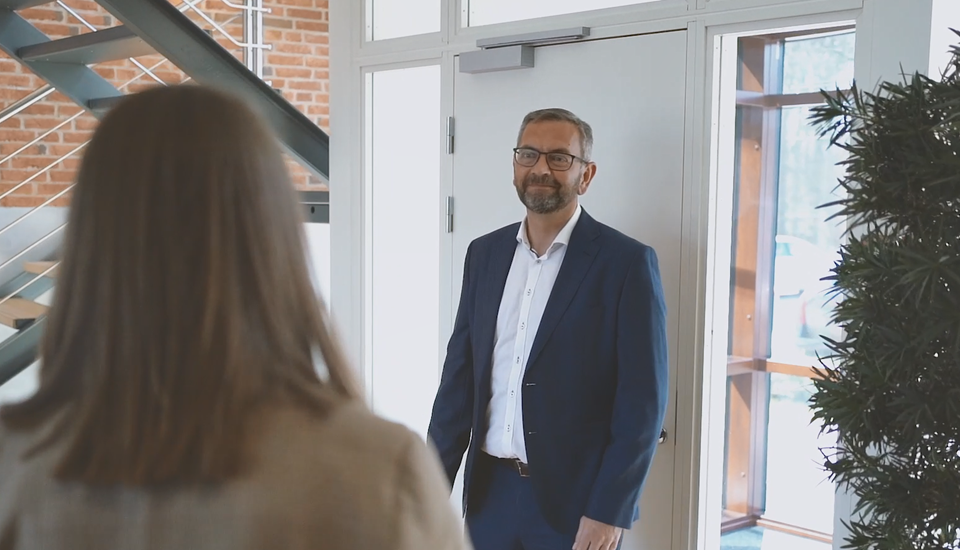 ... and many more coaches
AS3 has numerous experienced professional coaches, including one that will be the right match for you. Contact us to find out more.
CONTACT AS3 to HEAR MORE ABOUT COACHING