We develop your managers and employees
Use coaching strategically to think employees into your business strategy. Coaching encourages commitment and reflection among your employees, managers and executives, and develops them in line with the organisation's overall goals and ambitions.
Coaching provides power to act, improves everyday performance and creates insights that enable your employees to deal with current challenges. A coaching programme also provides deeper levels of self-insight and reflection, which can often be underprioritised in a busy working day. A targeted coaching set-up thus increases well-being and performance across the organisation and develops your business.
A coaching programme can be conducted as a series of physical meetings, typically over 3-6 months, or via online coaching which combines chat, video calls, regular measurements, etc. in a unified digital platform.
Typical themes for a coaching programme
Each coaching programme is adapted to the needs of the individual manager or employee

Onboarding a new Colleague

Clear Leadership


Self-insight and Drive


Develop Talent


Increase Engagement


Managing through Change


The Difficult Dialogue

Strategy into Action

Special Situations

more about THE DIFFERENT THEMES
Business-oriented and professional
Working with AS3 gives you a single coaching provider for your employees, managers and executives.
We guarantee uniform and high standards of quality from all our coaches, who can match your geographic location, your industry and all employee levels.
Our coaches focus on visible development and performance, aligning employees' individual objectives with the organisation's own strategy.
Your team of coaches
Based on your needs and preferences, your organisation will have its own selected team of certified coaches.
We ensure the right chemistry between employee and coach. And if not - we will match the employee with a new coach
Coaching helps your managers and employees to:
develop personally and professionally
focus on specific work challenges
perform optimally and create better results
handle greater responsibility than before
adapt to changes or enter a new work area
actively apply their own experiences and values
become better at communicating or collaborating
gain tools to manage workloads
LEVELUP- DIGITAL COACHING
Coaching - physical or digital?
Strategic use of large-scale coaching is often best supported with a digital platform. In other situations, face-to-face meetings would be the optimum solution. Of course, this does not have to be an 'either/or' choice. Together we will create programmes that best match your current needs.
FIND OUT MORE ABOUT DIGITAL COACHING AND LEVELUP
How much does online coaching cost?
Prices for online coaching start at EUR 400 per month. Use the other contact form below to request pricing for in-person coaching interviews.
Employee coaching
Coaching strengthens the employee's commitment, well-being and performance and helps to find constructive suggestions for their own development.
Employees learn new ways to solve everyday challenges, to become more self-aware and are supported in taking more initiative and responsibility in the organisation.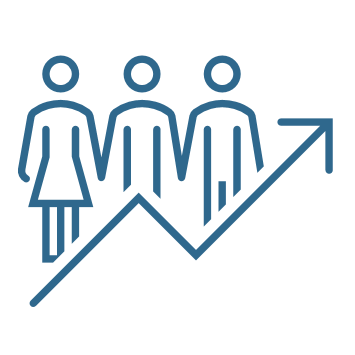 Coaching for new managers
We support the new manager in their transition from being an employee to their new management role.
The manager develops a clear management identity in accordance with both their own values and the organisation's business goals.
The manager gains an increased awareness of their own values, strengths and challenges, but can also zoom in on specific issues that may arise in the new managerial role.
Experienced managers
Experienced managers develop their personal leadership and become better at translating the company's strategy into action within their own area of responsibility.
During the process, the manager sets new goals for themself and for their team of employees. It can strengthen their communication skills, improve collaborations across the organisation or remedy performance deficiencies.
We can also focus on work-life balance and job-related priorities to ensure that the manager has a good state of well-being.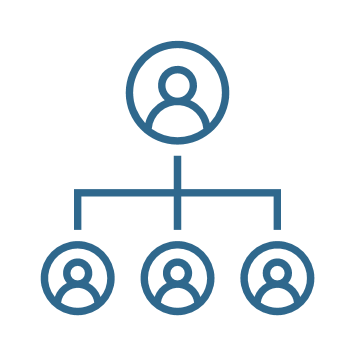 Executive coaching
AS3 Executive specialises in counselling for executives, and all our executive coaches come from executive backgrounds.
We strengthen the executive's competences and self-awareness so that the organisation can achieve its desired strategic and operational results.
We help to strengthen the executive's effectiveness, management style, interpersonal skills; and ultimately results.
A strong management team
AS3 also offers group-based management development in the form of workshops and seminars. Here, the management group works with theories and exercises in areas such as diversity, motivation, feedback, conflict management, cooperation in the management team, communication, stress and well-being.
Management development with AS3
We are here
Fill out the form or call us on +45 82 10 00 20 for a non-binding chat.
About coaching at AS3
We have 30 years of experience in coaching in the workplace
We cooperate with organisations of all sizes, from the smallest to the biggest.
We are a sparring partner for HR and managers regarding the use of coaching and management
AS3's own coaching qualification at three levels is accredited by the European Mentoring and Coaching Council
All of our coaches are certified and have extensive experience in business coaching
We offer coaching in English and all Nordic languages. AS3 has offices in Sweden, Norway, Finland and Denmark.
The LevelUp coaching platform was developed by AS3 in collaboration with our customers