What is AS3's Digital Job Portal?
All you need for efficient job searching - in one place.
Get an overview of all features
In our digital job universe, you have unlimited access to all the knowledge and tools that make you a strong job seeker. The AS3 Job Portal complements your personal job counsellor, who follows you closely all the way and meets with you according to your wishes and needs.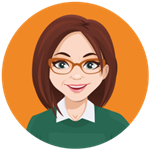 DIGITAL JOB COUNSELLOR 
Let our digital counsellor Iris assist you in your job search. She will help you draft a job application for a specific position, clarify your skills, or train you for a job interview.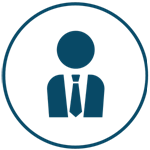 JOB PROFILE
Here, you describe your professional and educational background as well as your values and motivation. When working on your job profile with your personal counsellor, you become clear on who you are and what you can.

JOB GOALS
Set your job goals and receive daily suggestions for specific job goals. We also introduce you to relevant industries and alternative positions that you might have not even considered. This increases your chances of finding the perfect job.
JOB MATCH
No more searching in job databases, on LinkedIn, or company career pages. Job Match search and compiles all available job positions in a single overview. Using artificial intelligence, we match the relevant ones directly to you.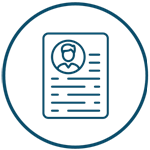 CV TOOL
Choose from +50 different resume and cover letter templates in a variety of color combinations. Information from your Job Profile is automatically added to your application and CV, so it is ready for use - or to continue working on.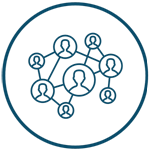 NETWORKING TOOL
Expand your network and increase your chances of finding your dream job. You gain access to thousands of other job seekers like yourself, as well as previous candidates in the AS3 network who will answer your questions or provide guidance.
TALENT-EXCHANCE
Make your job profile visible to AS3's more than 3,000 partner companies, who are searching for employees through our candidate exchange service. We match you to the company's current job openings, so you can be contacted and find a shortcut to your dream job.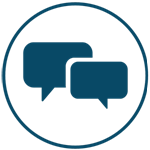 CONVERSATION CENTRE
Rehearse your job interview with our digital counsellor, Iris. She asks you all the questions you are likely to meet during an interview and ensures that you are well-prepared and bring out the best of yourself.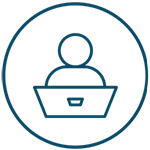 E-LEARNING 
Free access to a range of modules, workshops, and webinars that guide and inspire you in your professional job searching. You can use all the various exercises, articles and videos at any time.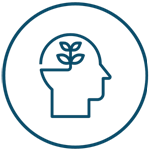 UPSKILLING
Dive into LinkedIn Learning and upskill within your own field. Here, you can choose from thousands of expert-led courses and tutorials in Business, Technology, and Creative disciplines.
Take the right step forward