VISION
We believe that the labour market will become increasingly mobile within the next few years and will move in three directions. Companies and organisations will lack qualified labour, the need to retain key employees will grow and decision processes will become faster as changes become more common and frequent. Increased agility is required to maintain competitiveness and create growth.
We must all take these challenges seriously. When counselling on business and job changes, our ambition is to be the best, as reflected in our vision:
"We strive to be the Nordic region's best and most respected in the field of Job Transition Management."
MISSION
We want to be perceived as the leader in ensuring that people thrive in their jobs. You will discover this commitment in everything we do. We believe that a clear job identity enriches people, while also enabling them to better manage a changing world. Therefore, we work according to the following mission: 

"We prepare you today to manage changes tomorrow."

VALUES
Everything we do is based on our values: "decent", "business-oriented" and "long term".
To be the leader in the Nordic market and to help ensure that other companies and organisations remain healthy businesses, we must be business-oriented – and to be the most respected, we must be decent. Being business-oriented and decent enables us to establish ourselves as a partner who offers long term solutions.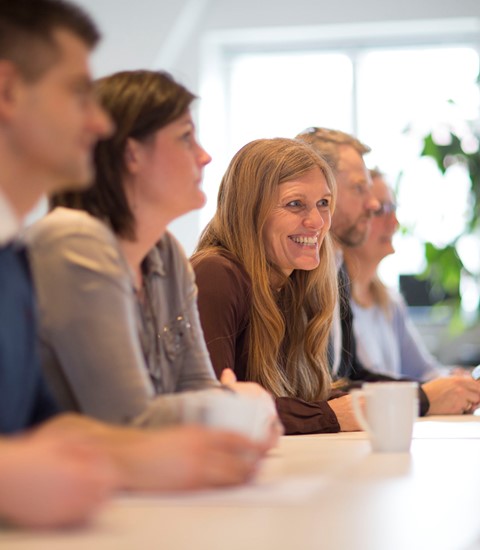 How we look
Find contact information for a number of our employees
Read more